George Lloyd's Indian Summer


- Conifer Records, 'buckets of dollars'
- and a setting of Betjeman's Wantage Bells
George Lloyd's relationship with John G. Deacon, founder of Conifer Records, was a major factor in the relaunch of Lloyd's musical career and an important step on his way to becoming a best-selling composer in the mid-1980s.
John G. Deacon had started out in the music business with EMI in 1960, and worked for that company for 17 years, until 1977 when he founded Conifer Records. His new company grew fast with the 'big bang' of the digital audio revolution, and in 1983 Conifer Records remarkably won 4 out of the 12 available Gramophone Awards, with a turnover approaching £1.6 million.
Lloyd's relationship with John Deacon was productive, friendly and businesslike. The company was the distributor for Lyrita Recorded Edition, who had already issued 3 LP records of Lloyd's symphonies, conducted by Edward Downes, so Conifer were aware of the popularity of Lloyd's music with the public. They offered him a better arrangement, and agreed a sensible and mutually beneficial contract.
For new recordings, John introduced Lloyd to recording engineer Tony Faulkner and Decca producer Andrew Cornall, considered to be amongst the best in the business at that time. The composer acknowledged that this was one of the most important introductions of his life, because Faulkner and Cornall not only produced an award-winning and glistening sound, but they also introduced Lloyd to digital recording and to the new CD technology which was soon to dominate the classical music business. Digital technology allowed Lloyd to take control of his own recordings, and, thanks to the Conifer contract, control of the all-important royalties. As the composer himself put it 'all of a sudden - buckets of dollars!'
Within two years of Lloyd's arrival at Conifer, John Deacon was eased out of his own company, following various shady dealings and in-house machinations. Conifer began to implode and Lloyd, who had seen the writing on the wall, abandoned Conifer in order to set up his own company, Albany Records (UK). His nephew William became his business manager and executive producer and between them they took control of 100% of the recording, publishing and mechanical royalties, the recording schedule, and all manufacture and distribution. It was that move which provided the financial resources for Lloyd to spend the next 10 years writing some of his major works and recording everything that he had written. Every Albany CD was financed from the profits of the sale of the one before, and he built a loyal and dedicated following among the public, bypassing the conventional gatekeepers in academia, the BBC and the major publishers.
________________________________________
Wantage Bells by John Betjeman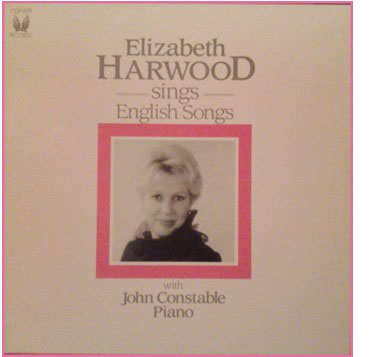 When Conifer Records was at its peak, John Deacon commissioned a recital and recording of rare English songs by the late (and adored) soprano Elizabeth Harwood, and asked George Lloyd if he would write a song for Elizabeth.
The composer obliged with Wantage Bells,to a poem by John Betjeman, issued by Conifer on vinyl LP CFRA 120. (Not available on CD). The copyright now belongs to The Elizabeth Harwood Memorial Trust, and her husband Julian Royle has kindly agreed to allow us to make this now rare recording available to members of the Society.
Wantage Bells - The Poem - wonderfully written on his own watercolour painting by John Betjeman.
Link to play the recording here
Link to download the recording here